Here are some quotes received from some of our satisfied customers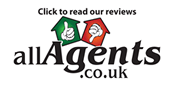 We've used Jorgensen Turner in several capacities over the years - we bought our current house from them, have let another property from them, and have asked them for valuations and advice at various intervals. They have always been exceptionally helpful, and give a humane, sensitive, friendly and intelligent service that is a world away from some other estate agents we've experienced.
EK
---
I recently used Jorgensen Turner in Kilburn to sell my property. They provided a very professional and efficient service. They explained the various processes very well and I was kept up to date with all developments during the sale. Staff were always cheerful and happy to take my calls and answer questions or attend to situations which had arisen. I was very satisfied with service they provided and that of the conveyancing solicitor they recommended. I would highly recommend them to help you with your property needs.
William
---
From the time I saw the property on Rightmove to the time of moving in, this company made the whole process smooth and simple. I needed a property very quickly and they liaised with the landlady constantly to ensure this happened. Paperwork was e mailed efficiently and money collected accurately.
Arfan Riaz was my contact agent and he was very keen to ensure that everything went to plan. When he took his day off his colleague Joseph Grant took over seamlessly to ensure there were no delays. Communication between team members is obviously very good in this company.
Debbie
---
I have used Jorgensen Turner to let my flat for many years now. They have always delivered what they have promised, and done so in a friendly yet professional way.
The agent who was dealing with my let last month continued in this manner. I found him to be courteous and efficient. He responded quickly to questions I needed answering and set up and concluded the let in a very short time. I would have no hesitation in using him and Jorgensen Turner again.
Jon C
---
I have my property managed by JT. The work they have done has been excellent, they have tried really hard to find solutions to problems and always in a professional manner. I wish I had started using them many years ago!
Martha Raybone
---
I have just sold my house through Jorgensen Turner and was very impressed with the overall service I received. The property had been on the market for two months with another local agent and I hadn't had one sensible offer in that time. Jorgensen Turner advised me responsibly, produced excellent marketing credentials within a few days and then proceeded to bring a stream of good quality and appropriate buyers through. Within three weeks I had several offers and was able to go to sealed bids and achieve a good price. After sale the follow up was excellent with proactive and regular updates from Jorgensen Turner and exchange in around a month. If you are sick of estate agents messing you around, and you just want some straightforward advice and good service than I would have to recommend Paul Jorgensen and his team at Jorgensen Turner in Shepherds Bush.
P Richardson
---
Smooth and timely interactions with agent calling back to provide feedback. The agency appreciates that good communication is the key to working well with tenants. The set up for letting and the initial phases have been as expected. As a fully managed property I am keen that the agency now continue with their very good work.
N Shah
---