Next door to desirable Notting Hill, is the equally exclusive area of Ladbroke Grove.
Once home to the coolest cats in London, Ladbroke Grove has gentrified over recent years, but its quirky nature very much remains.
It's an ideal place to live if you're a commuter or simply want to be close to Central London, as it's in Travelcard Zone 2 and very well connected.
Transport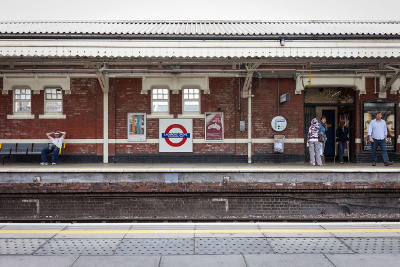 Travelling from Ladbroke Grove to the rest of London is easy, thanks to the selection of tube stations nearby. The closest ones are Ladbroke Grove, Notting Hill Gate and Holland Park, which between them gives you access to the Hammersmith and City, Circle, Central and District lines. Oxford Circus is just an eight-minute tube ride away!
If you need the Overground service, you can access it from nearby Kendal Green tube station, which is just a short bus ride away.
Shopping and eating out
With Notting Hill so close by, you're spoilt for choice when it comes to fashionable eateries. If you love Mexican food, cocktails and loud music, you'll adore Crazy Homies. Electric Diner is another great place to eat out – the hard milkshakes, great selection of beers and juicy hot dogs will keep you coming back for more.
For an ultra-indulgent night out, head to Beach Blanket Babylon; it's quite possibly the most extravagant cocktail bar you'll ever see. It's easy to see why it's popular with trendy celebrities – expect to spot at least one famous face each time you visit.
Ladbroke Grove is also bursting full of great, independent shops, including artisan bakeries, record stores, vintage furniture shops and bookstores. Some of the best boutiques and restaurants can be found on Golborne Road, which is also where Stella McCartney runs her fashion empire from. You'll spot her converted chapel a mile off.
Then, of course, there's the famous Portobello Road Market, which you will no doubt spend hours at each and every week. It's the world's largest antiques market, with more than 1,000 vendors selling a variety of items. Saturday is the best day to go, as that's when the market is at its biggest (and busiest!).
Schools
Families with both younger and older children are well catered for in Ladbroke Grove. There are several primary schools within a short walk, including Bevington Primary, Barlby Primary and Avondale Park Primary. There's also an independent preparatory school which caters for children 3 – 11 years old called Bassett House.
Although there aren't many secondary schools in the immediate area, there are plenty within the borough itself, and most are just a short bus ride away. Some of the best include Sion-Manning RC Girls School, Cardinal Vaughan Memorial RC Boys School and Holland Park Community School.
David Game College, one of London's leading independent colleges, is also nearby – it prides itself on its small class sizes and fantastic A-level results.
Leisure and entertainment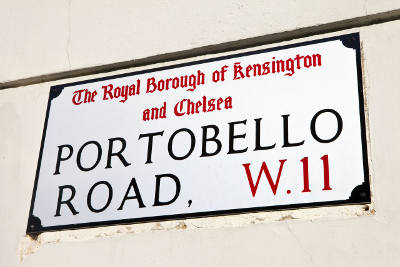 You'll never be bored living in Ladbroke Grove - how could you with central London so close by? However, there's plenty to discover in the immediate area, too.
Quite literally next door to the previously mentioned Electric Diner is the Electric Cinema, which is one of the oldest, and arguably most unusual, cinemas in London. Here, you can watch the latest flicks in the comfort of a large armchair, sofa or even a double bed. Its 'edible cinema' events, which happen a few times every year, are not to be missed, as you get to enjoy a cult film along with food and drink – what could be better?
If you'd prefer to soak up a different type of art, or you simply want to dance the night away, you'll probably spend the majority of your weekends at Notting Hill Arts Club. There's always something new happening here, so it's worth coming back each week.
Street art connoisseurs may instead find themselves drawn to Bankrobber Gallery, which is well-known for displaying the work of Banksy. It's free to look around, but it's also a great place to purchase pieces created by local artists too.
The Museum of Brands, Packaging and Advertising is worth a visit also, especially if you have children. Here, you can see how branding has changed over time, with examples from the Victorian era right up until modern day.
As you can see, you certainly won't be stuck for things to do in Ladbroke Grove.
If you're interested in finding out more about this wonderful part of London, or want to start your house hunt straight away, you can come and visit us in our office in Shepherd's Bush. Alternatively, give us a call on 020 8740 8740.