The largely residential area of West Kensington is ideal for families and couples who wish to get away from the hustle and bustle of central London
Brook Green, which lies within West Kensington, is particularly suited to those who want a quieter life, but still want to be a quick tube ride away from some of London's fantastic entertainment venues and attractions.
Transport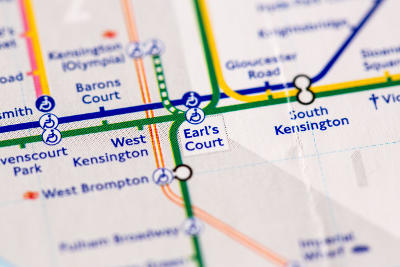 Due to its central location between the Fulham, Hammersmith and Kensington transport hubs, it's easy to commute to work or play from West Kensington. There are three tube stations nearby, all of which are in Zone 2. West Kensington, Barons Court and Kensington Olympia are all on the District Line. Additionally, the Piccadilly Line runs through Barons Court station, and the London Overground service is available at Kensington Olympia.
For residents in Brook Green, the nearest station is Hammersmith, which is a ten-minute walk away. Services on the Circle, District, Hammersmith and City, and Piccadilly lines are accessible from this station. Keen travellers will also be pleased to know that Heathrow Airport is just a 25-minute drive away.
If you want to avoid the tubes for your day-to-day travel, West Kensington is not short on bus services either.
Shopping and eating out
West Kensington is well known for its selection of cafes, pubs, restaurants and boutique shops. You will find parades of shops and eateries scattered around the area, including some fantastic stores in Brook Green. Check out Blythe Road and Shepherds Bush Road in particular, where you'll find plenty of local independent shops and cafes.
If you're craving some high street favourites, it only takes a few minutes on the bus to reach Westfield Shopping Centre. Alternatively, High Street Kensington is a ten-minute bus ride away. Head there for local grocers, international retailers and fancy restaurants.
Schools
The quieter, residential nature of West Kensington, coupled with its selection of schools, means it's a great place to raise a family. There are several nurseries and primary schools for younger children nearby, including Normand Croft Community School and St James Junior Girls' School, the latter of which is independent (fee-paying).
Families can also choose to send their older children to St James Independent Schools, as it has a Senior Girls' School and Senior Boys' School too. There are free alternatives though, such as The Fulham Boys School. Although it's a Church of England school, boys of all faiths and no faith may attend.
You'll also find a broad choice of schools near Brook Green, including one which serves the sizeable French community living here. Needless to say, you're bound to find a school to suit your child here.
Leisure and entertainment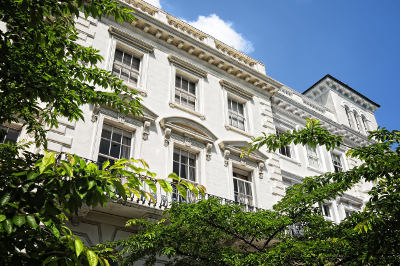 West Kensington's location means it's in close proximity to a number of entertainment venues. Cineworld Fulham and Westfield are a short bus ride away and shows all the latest big budget films.
If you're more of a music fan, The Troubador is a café, restaurant and gig venue in Kensington and Chelsea. Between five and seven times a week, local acts perform here, so there's always something new to discover and enjoy. Also in the same area is Finborough Theatre, which calls itself 'London's leading off West End theatre'. It's won multiple awards over the years, so if you fancy a different sort of night out, it's worth a visit.
In terms of green space, Brook Green is spoilt for it, as a park lies at the centre of this village-like community. The park may not be the biggest you've ever seen, but it has a children's playground and tennis courts – what more do you need to keep the kids busy?
Holland Park, the largest in Kensington and Chelsea, is the playground to many a local celebrity. Not only can the kids run off and explore the large areas of woodland, there's a play area here too and plenty of sporting facilities. Adults, on the other hand, may want to spend some time relaxing in Kyoto Garden, which was donated by Kyoto's Chamber of Commerce back in 1991. It's a serene place – you'll really feel like you're in Japan's old capital.
It's easy to see why so many Londoners choose to live in these quieter parts of the city. If you're considering moving to the area but have some questions, give our Shepherd's Bush office a call on 020 8740 8740 or come and pay us a visit.