Harlesden lies within the London Borough of Brent in North West London
It's well known for its vibrant Afro-Caribbean community and is increasingly popular with young professionals looking for better value than nearby Kensal Rise or Queen's Park in an up and coming area.
In recent years the local council has invested millions of pounds in improving and updating the area – buying a property here could turn out to be a very wise investment indeed. Louis Theroux, who has a home here, actually fronted a campaign to improve the area.
Transport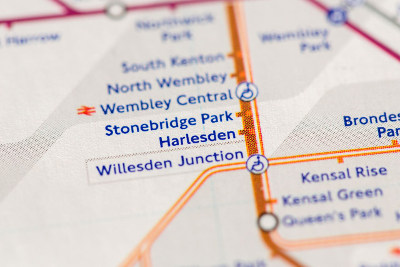 There are two Tube station in Harlesden: Harlesden and Willesden Junction. Both are on the Bakerloo line and you can get to Oxford Circus in just 22 minutes. If you require the Overground service, you'll need to use Willesden Junction. From here, you can get to Clapham Junction, Richmond and Stratford. Euston is only an 18-minute train ride away too.
Harlesden Station is in Zone 3 and Willesden in Zone 2, so if you need to travel to Zone 1 every day for work, you'll save yourself some money by departing from Willesden instead of Harlesden.
A new Crossrail interchange station with links onto the HS2 rail network is due to open in Old Oak by 2026. This is set to become a major transport hub and may also provide local residents with additional Tube and Overground links.
Shopping and eating out
At the heart of Harlesden is a busy town centre with mostly independent stores. However, you'll find plenty of high street favourites here too. Of course, if you want to spend the whole day shopping, Oxford Street isn't that far away on the Tube.
Thanks to the diverse multicultural neighbourhood, there's a great variety of eateries in Harlesden. O Tamariz is perfect if you want a light snack and a coffee. This Portuguese café sells hot drinks, tasty pastries and filling sandwiches – no wonder Louis Theroux is a fan.
For fancy evening meals, try Gostosa, which is also near the station. It calls itself a Brazilian pizzeria, but it's so much more than that, offering up authentic dishes and desserts too. If you're feeling lazy, you'll be pleased to know it delivers!
Schools
There's no shortage of primary schools in Harlesden. In terms of Ofsted ratings, St Joseph's Roman Catholic School is the best in the area, having been ranked 'Outstanding'. Other primary schools in the area include Newfield, John Keble CofE and The Stonebridge School.
The choice of secondary schools is smaller, but include The Swaminarayan School (Europe's first independent Hindu school and located opposite the Mandir), Convent of Jesus and Mary Language College for girls (rated 'Good' by Ofsted) and Newman Catholic College for boys (also rated 'Good').
Leisure and entertainment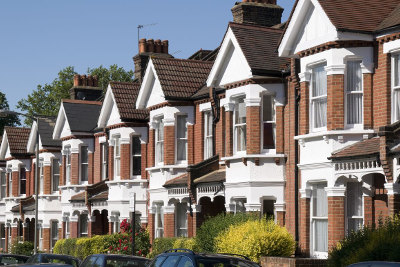 If you have children, a dog or simply enjoy the outdoors, the largest green space in Harlesden is Roundwood Park – a formal Victorian 26.5-acre park. Not only it is currently a holder of the Green Flag Award, it has English Heritage grade two listed status. Kids will love visiting the animals at the wildlife area and aviary, whilst the grown-ups will enjoy having a coffee and cake at the on-site café.
London commuters who like to relax with some sport or by pumping iron at the gym will likely be spending a lot of their evenings at Willesden Sports Centre. There are 62 different classes you can choose to take part in, plus there's a steam room, dojo, courts for basketball and badminton and so much more.
Although there isn't a cinema in Harlesden, the Lexi Cinema is just a short 15 minute tube or bus ride away. It doesn't just show films either – you could choose to see a live production, such as an opera or theatre show. All profits go to charity too; who knew you could make a difference by just watching a blockbuster?
For further cultural enlightenment, visit the Shri Swaminarayan Mandir. This beautiful Hindu temple welcomes tourists as well as followers of the faith. It's a tranquil and mesmerising place. You could spend hours looking at the intricately-carved marble and relaxing in the award-winning garden surrounding the mandir, which looks fantastic all year round. You can also sample authentic cuisine from the on-site restaurant.
If the vibrant area of Harlesden sounds perfect to you, give us a call on 020 7604 4040 or visit our office in Queen's Park and we'll help you get started with the search for your ideal home.