This area of northwest London is named after the huge park that lies at its centre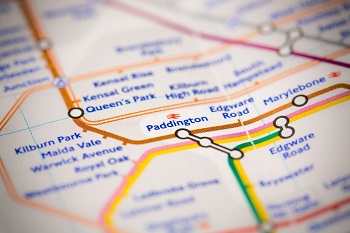 The streets surrounding Queen's Park consist of late Victorian and Edwardian so the area is perfect for families. However, it's also popular with artists, musicians and other creative professionals and home to an array of celebrities from these worlds.
Transport
Queen's Park Underground station is on the Bakerloo Line and in zone 2, so it only takes a single 22 minute train ride to get to London Waterloo. The area is also served by an Overground service, which has direct links to Euston.
Shopping and eating out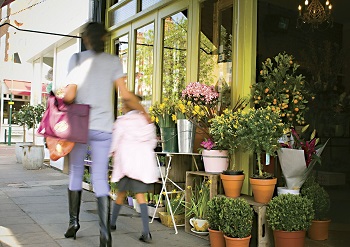 The heart of this bustling London Village that is Queen's Park is Salusbury Road with its wide range of independent and bars, coffee shops and is home to an artisan bakery. You'll also find the post office and Kilburn Library here, nearby Chamberlayne Road boasts a its own variety of shops, bars and boutiques and was recently voted 'the hippest street in Europe' by vogue magazine.
Every Sunday, Salusbury School's playground hosts the award-winning farmer's market. It's a great place to pick up fresh meat, vegetables and fruit from local farmers. Head to the area's Sainsbury's when you need to fill up the rest of your shelves.
Schools
There are many good primary schools to choose from in Queen's Park. Malorees is a particular favourite with parents, but the area also has plenty of schools that cater to different faiths. There is a Muslim state school called Islamia, which was set up Yusaf Islam - also known as Cat Stevens - a Church of England institution (St Luke's) and a Roman Catholic school (St Mary's). St Augustine's CofE and Queen's Park Community School are two great secondary schools, both of which have excellent sixth forms.
Leisure and entertainment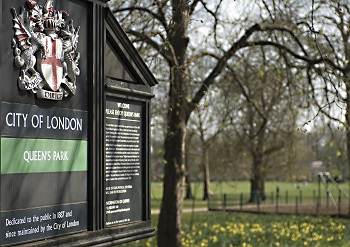 Queen's Park, the green zone at the heart of the area, boasts 30 acres of open space, making it the perfect place to go at the weekend for a picnic, walk or play time with the kids. There's plenty here to keep the whole family busy, including tennis courts, a small petting zoo, pitch and putt course, paddling pool and children's playground.
Every year, Queen's Park Day is held here in September. There are various stalls and events set up as part of the celebration, and it's a great opportunity to get to know your neighbours a little better!
Film fans will adore the local independent boutique cinema - Lexi Cinema. It shows a selection of the latest films, as well as old classics you may not have had the opportunity to see on the big screen before. Best of all, 100 per cent of the profits to go to a charity called The Sustainability Institute - a sustainable living and learning centre in South Africa. The centre in particular supports the children living in and near Lynedoch Village. That's definitely a good enough excuse to make 'date night' a more common occurrence.
Queen's Park really is a beautiful place to live. It has a fantastic community and there's plenty to see and do nearby. If you want to venture into Central London at the weekends, the journey is only 20 minutes long on the tube. We recommend coming to visit the area first, to see if it's right for your needs.
Whilst you're there, pop into our office on Brondesbury Road, just off Kilburn High, to discuss your next move. Alternatively, you can call or email us.