Situated in a little nook of North West London, between Wembley and Regent's Park in the Borough of Brent, is an area which goes by two names: Kensal Rise and Kensal Green.
Used interchangeably, Kensal Rise/Green has become a hub for creative types, attracting musicians, actors and authors over the years to its newly gentrified streets and boutique businesses. It's undoubtedly a fashionable place to live right now – Vogue Magazine even once called Chamberlayne Road 'the hippest street in Europe'.
Transport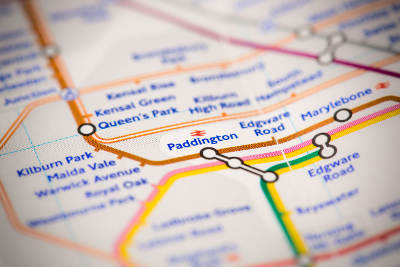 One of Kensal Rise's biggest attractions, if you like, is that it's located in Zone 2 and offers an easy journey into the centre of London. Kensal Green Underground is on the Bakerloo Line which goes straight to Oxford Circus, Piccadilly, Charing Cross and Waterloo. Kensal Rise is a mainland, London overground station which connects with Euston, Richmond, Clapham, Hackney and any number of stops in between. Understandably, Kensal Rise is popular with those who work in and around the Capital.
The M1, M4 and M25 are also nearby, offering quick journeys to Heathrow, Gatwick and Luton airports and opening up the rest of the country. You couldn't wish for a better (transport) connected place.
Shopping and eating out
As mentioned above, Kensal Rise features lots of boutique shops, making it a unique and thoroughly interesting place to shop. If you're looking for labels and luxury, then you'll find it here. Don't expect any high street chains. From women's clothes shops to top florists and toy stores, it's all independent here.
After you've flexed that credit card in the shops, there are any number of cafés and restaurants to choose from. Chamberlayne Road is the place to head for the shops and eateries, boasting coffee shops, delicatessens and good pubs (The Paradise and Chamberlayne are firm favourites). Then there are the cocktail bars and traditional fish 'n' chips places. No matter whether you want North African, Italian, Portuguese, Middle Eastern or British cuisine, you'll find something to satisfy those rumbling tummies.
Schools
For such a small area, the array of schools is pretty wide. It's said that the local schools have improved in the last decade, the result of the middle classes influx to the area. State schools, Princess Federica C of E, Kenmont, St Lukes C of E and Queen's Park Community School all have good reputations. As do those that form part of the ARK Schools group: ARK Franklin Primary Academy, Ark Brunel and Ark Atwood.
Private options come in the shape of Seacole, Maple Walk and Lloyd Williamson primary schools and Bales College secondary school, which takes pupils up to age 18.
Leisure and entertainment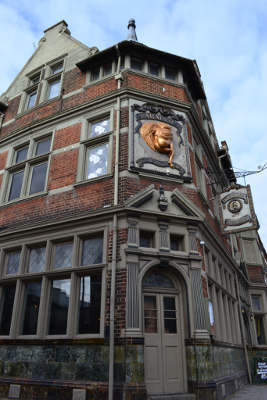 There's no need to journey into London proper to find your entertainment when in Kensal Rise. There are lots of open green spaces for you and the family; Queen's Park is an especially popular spot, featuring a zoo, playground and paddling pool – perfect for a family outing. There's also a café, tennis courts and pitch and putt for you to enjoy. Or you could visit the stunning Shri Swaminarayan Mandir – which was the country's first Hindu temple and an example of beautiful architecture, which is open to all.
Famous in some circles is The Lexi Cinema, which was the first independent movie house in Britain and is run as a social enterprise by volunteers. All profits go to a South-African eco village. The Lexi screens a wide variety of films, but also holds a film club, where guest readers have included Joan Collins, Bill Nighy and Mark Rylance.
The night can then be rounded off in The Shop for a quick cocktail – just to help you sleep, of course.
Kensal Rise or Kensal Green, whichever you prefer, is an area which has both held on to its pre-gentrification roots and people, while managing to attract and retain new residents. Its independent and creative character, combined with its fabulous amenities, means it's no great surprise that it has become a property hot spot and an extremely nice place to live.